发布人:吴波 发布时间:2017-11-10 浏览次数:

542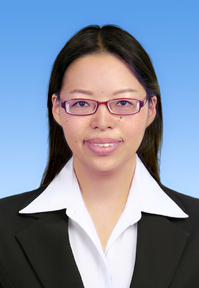 1. 个人简介
俞芳,副研究员。2002年山东大学本科毕业,2005年复旦大学硕士毕业。先后在中科院上海神经科学研究所(2005.7-2008.2,研究实习员),美国普林斯顿大学分子生物学系(2008.4-2010.10,research specialist),中科院上海生化细胞所(2011.1-2017.4,助理研究员、副研究员)工作。利用生物化学与分子生物学、质谱技术和蛋白质结构生物学等技术手段研究蛋白质的结构与功能的关系,研究成果发表在Nature、EMBO Rep、Mol Cell Proteomics、Neuron、PLoS Biology、J Am Soc Mass Spec等国际期刊上。2017年5月,受聘到上海师范大学生环学院,任副研究员。目前承担国家基金委青年科学基金项目,科技部青年973项目。
教育经历:
2002.9-2005.7,硕士,复旦大学
1998.9-2002.7,学士,山东大学
工作经历:
2017.5-现在 上海师范大学 副研究员
2014.12-2017.4 中科院上海生化细胞所副研究员
2011.1-2014.11 中科院上海生化细胞所助理研究员
2008.4-2010.10美国普林斯顿大学Research Specialist
2005.7-2008.2 中科院上海神经所研究实习员
2. 主要研究方向
通过植物遗传学、生物化学和结构生物学等手段,开展叶绿体发育和代谢过程的分子机制的研究。
3. 科研项目:
(1)线粒体Ups蛋白转运磷脂的分子机理研究,国家自然科学基金(青年项目),2015-2017,项目负责人。
(2)叶绿体重要生理过程蛋白质的结构与机理解析,国家科技部青年973项目,2015-2019,项目骨干。
4. 代表论文:(#共同第一作者)
Fang Yu#, Fangyuan He #, Hongyan Yao, Chengyuan Wang, Jianchuan Wang, Jianxu Li, Xiaofeng Qi, Hongwei Xue *, Jianping Ding *, Peng Zhang *. Structural basis of intramitochondrial phosphatidic acid transport mediated by Ups1-Mdm35 complex. EMBO Rep. 2015. 16 (7). 813-23.

Ke Xu #, Minhua Zhang #, Qin Zhao#, Fang Yu#, Hui Guo, Chengyuan Wang, Fangyuan He, Jianping Ding, Peng Zhang. Crystal structure of a folate energy-coupling factor transporter from Lactobacillus brevis.Nature. 2013; 497(7448):268-71.

Todd M. Greco#, Fang Yu #, Guise AJ, Ileana M. Cristea. Nuclear import of histone deacetylase 5 by requisite nuclear localization signal phosphorylation.Mol Cell Proteomics. 2011;10(2):M110.004317.

Amanda J. Guise, Rommel A.Mathias, Elizabeth A. Rowland, Fang Yu, Ileana M. Cristea. Probing phosphorylation-dependent protein interactions within functional domains of histone deacetylase 5 (HDAC5).Proteomics.2014; 14(19):2156-66.

Preeti Joshi, Todd M. Greco, Amanda J. Guise, Yang Luo , Fang Yu , Alexey I. Nesvizhskii, Ileana M. Cristea. The functional interactome landscape of the human histone deacetylase family.Mol Syst Biol. 2013;9:672.

Amanda J. Guise, Todd M. Greco, Irene Y. Zhang , Fang Yu, Ileana M. Cristea. Aurora B-dependent regulation of class IIa histone deacetylases by mitotic nuclear localization signal phosphorylation. Mol Cell Proteomics. 2012;11(11):1220-9.

Yang Luo#, Tuo Li#, Fang Yu, Tal Kramer, Ileana M. Cristea. Resolving the composition of protein complexes using a MALDI LTQ Orbitrap. J Am Soc Mass Spectrom.2010; 21(1):34-46.

Ye Yu, Zhi Chen, Weiguang Li, Hui Cao, Enguang Feng, Fang Yu, Hong Liu, Hualiang Jiang, Tianle Xu. A nonproton ligand sensor in the acid-sensing ion channel.Neuron. 2010; 68(1):61-72.

Huaiyu Yang, Ye Yu, Weiguang Li, Fang Yu, Hui Cao, Tianle Xu, Hualiang Jiang. Inherent dynamics of the acid-sensing ion channel 1 correlates with the gating mechanism. PLoS Biology. 2009; 7(7): e1000151.

Xiaobing Zhang, Guangcun Sun, Luying Liu, Fang Yu, Tianle Xu. Alpha2 subunit specificity of cyclothiazide inhibition on glycine receptors.Mol Pharmacol. 2008;73(4):1195-202.

Ziqiang Liu, Yan Zhu, Juan Gao, Fang Yu, Aiwu Dong, Wenhui Shen. Molecular and reverse genetic characterization of NUCLEOSOME ASSEMBLY PROTEIN1 (NAP1) genes unravels their function in transcription and nucleotide excision repair in Arabidopsis thaliana. Plant J. 2009;59(1):27-38.

Aiwu Dong, Ziqiang Liu, Yan Zhu, Fang Yu, Ziyu Li, Kaiming Cao, Wenhui Shen. Interacting proteins and difference in nuclear transport reveal specific functions for the NAP1 family proteins in plants. Plant Physiol. 2005 ;138(3):1446-5.
更新于2017年11月